Global Regulatory Intelligence Platform
Our Global AI software empowers the entire lifecycle of medical devices,
making it the perfect tool for medical device manufacturers attempting to go global.
Pure Radar
Covers regulatory trends of 100+ countries/regions around the
world and analysis of PureGlobal's experts.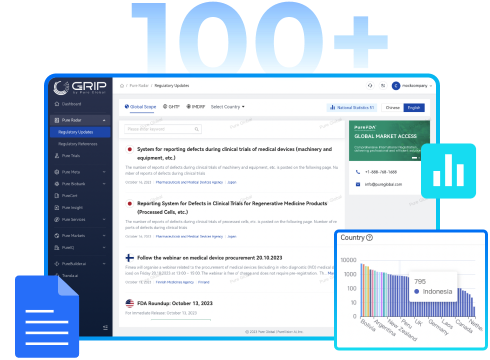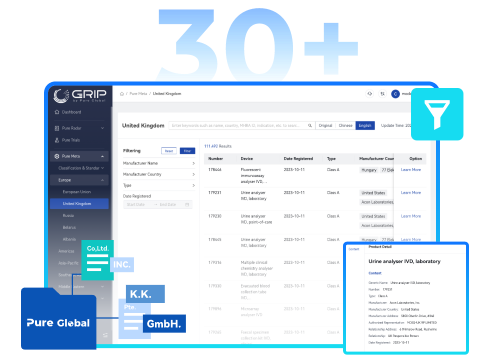 Pure Meta
Encompassing 30 countries/ regions , we have gathered millions of registered product data to support comprehensive information. This includes product classification, standards, catalog details, and fundamental physical information, providing a comprehnsive overview.

AIGC
Elevate efficiency and pioneer innovation with our AIGC products.Experience one-click automated
product manual generation and top-tier AI medical translation solutions for your business.
AI Automated Generative Regulatory Documentation Service
We assist in identifying and filling any gaps effortlessly.
Our tool identifies missed sections, highlights key regulations, and suggests improvements in the manual—all with a simple click, easing the workload for Regulatory Affairs (RA) staff.
Terminiology Optimization
Learn More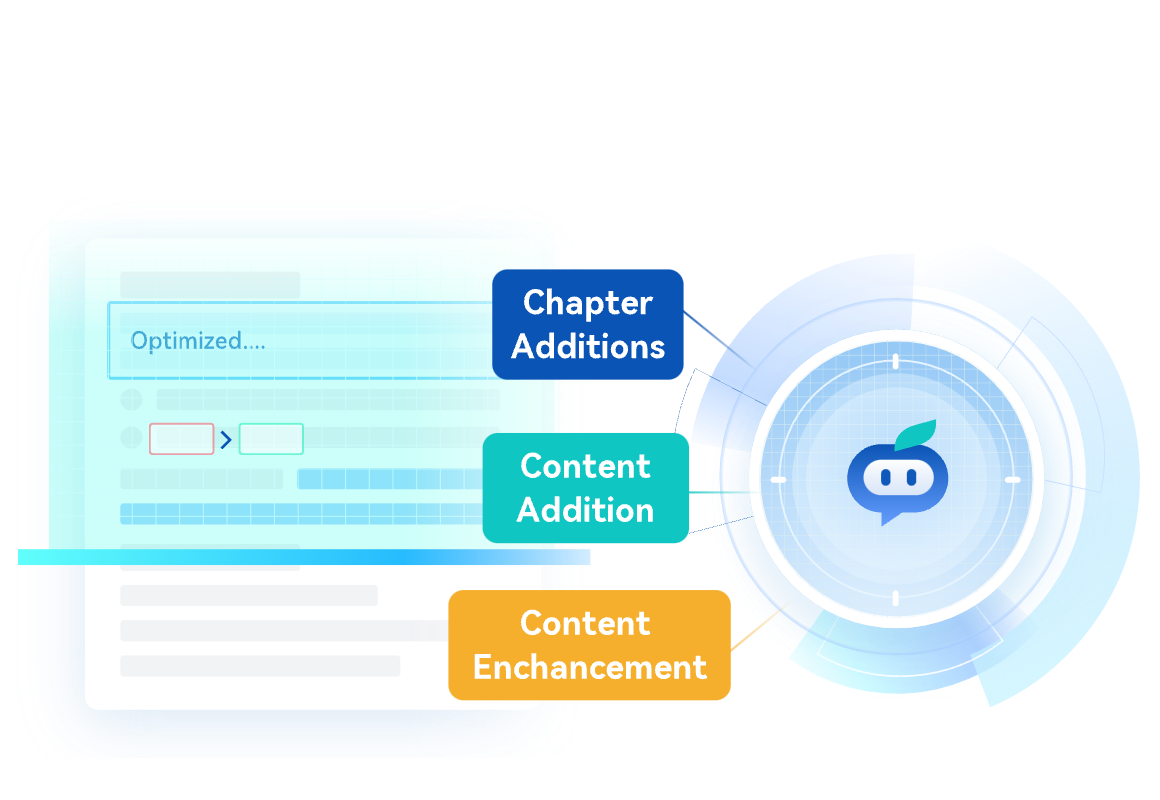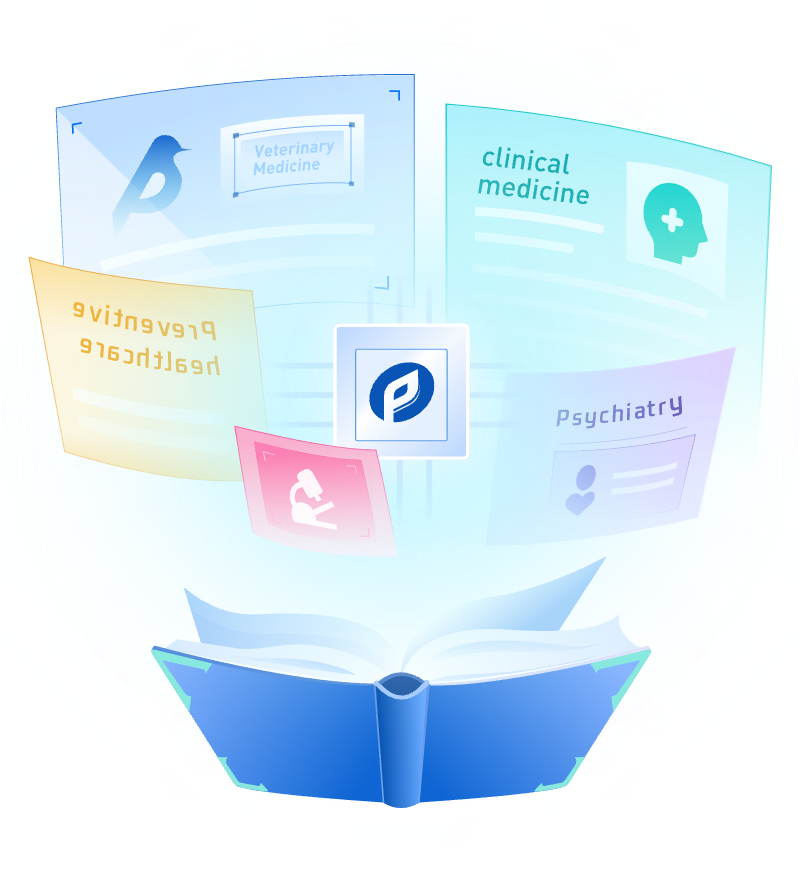 AI Medical Translation
30W+
Large Medical Termbase
Covering multiple disciplinary fields, automatically matching terminology databases, and effortlessly handling proprietary terms with a single clic
Memory Banks to Increase Efficiency
Wide selection
of Translation Languages
Solve Special Sentence Structuress
Learn More