Pure Global | Only 3 Days! Helping Clients Complete Swiss Registration and Filing
Recently, the Swiss Federal Council voted in favor of accepting medical devices with US Food and Drug Administration (FDA) sales authorization for sale in Switzerland. This news has ignited many medical device manufacturers' expectations and confidence in the Swiss market!
"Going global" is the new route that domestic medical devices are facing. Pure Global Certificate is pleased to announce that our team has efficiently and professionally helped one client formally complete product registration and filing in Switzerland in a very short period of time, successfully opening up a new overseas market map: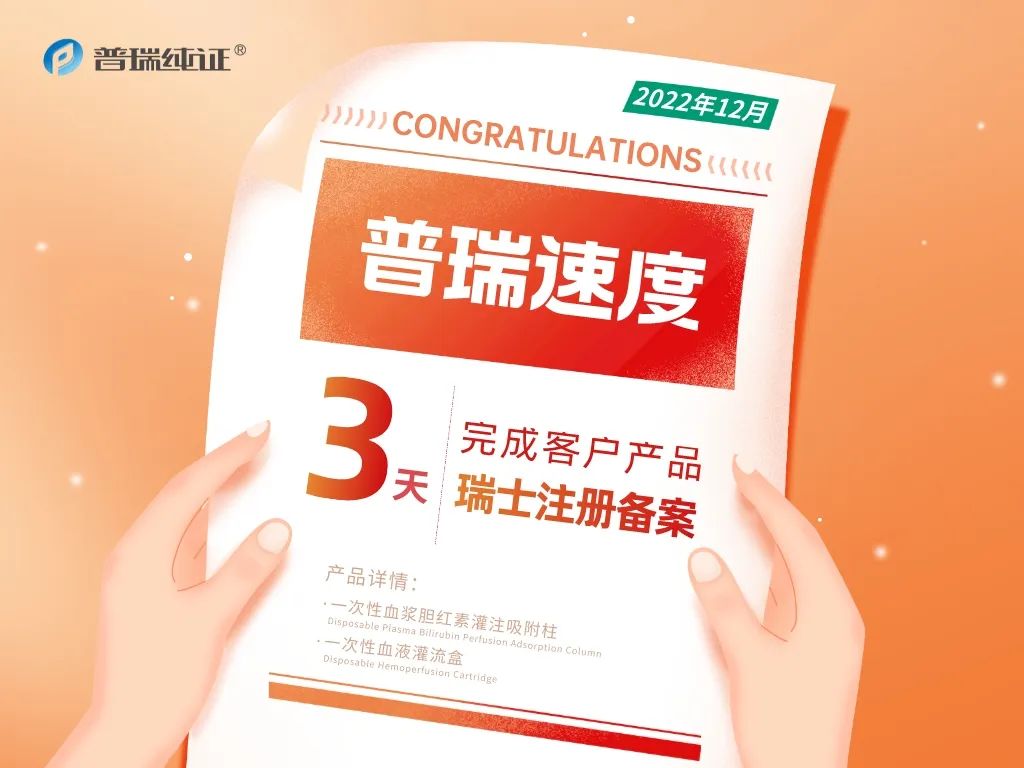 The successful registration and filing this time demonstrates Pure Global 's expert team's deep understanding of local regulations and policies, possessing professional knowledge and first-class project promotion capabilities, helping clients seek the best solution and enter overseas markets at the fastest speed, with high efficiency and quality, to meet customer needs.
As an independent third-party country outside the European Union, Switzerland's medical device access regulatory system is relatively independent and attaches great importance to whether manufacturers purchase liability insurance. At present, its specific implementation date and transition period execution plan for FDA-approved products have not yet been introduced. Pure Global suggests that medical device manufacturers should not wait and seize the opportunity to lay out in advance!
About us
Pure Global is a leading global SaaS+Data life science service provider. Our global service network covers multiple countries and regions including China, the United States, the United Kingdom, Germany, the Netherlands, Poland, and Hong Kong. Based on the world's top expert service team with rich experience in regulatory certification and clinical trials, Pure Global provides global market compliance entry full-process consulting services for medical devices, in vitro diagnostic products, and one-stop solutions for overseas clinical trials. 100+ country access, 1000+ overseas registration/certification success cases, 600,000+ global dealer data, 1 million+ global clinical trial data, 3 million+ global medical device registration data. From market strategy to regulatory consultation, we help your products smoothly comply with global market entry requirements!