Success Story | Pure Global assists Dynamiker in obtaining CE 2934 self-test certification!
Pure Global is pleased to announce that we have successfully assisted Dynamiker (Tianjin) Biotechnology Co., Ltd. ("Dynamiker") in obtaining the EU CE 2934 certification for their self-testing kit of rapid antigen detection test for COVID-19 (Dynamiker SARS-CoV-2 Ag Rapid Test) in May, enabling OTC sales in EU member states and countries recognizing the EU CE certification.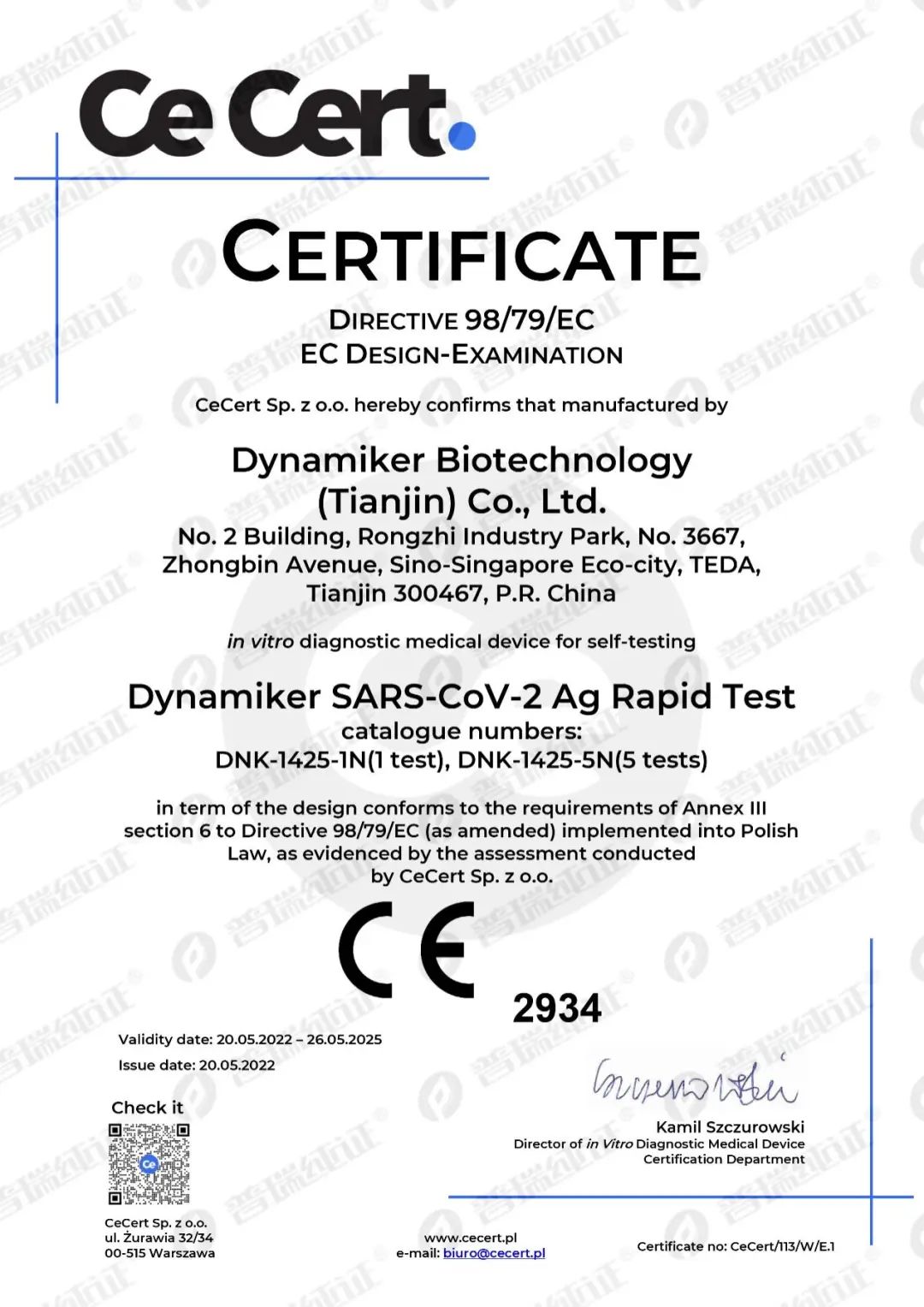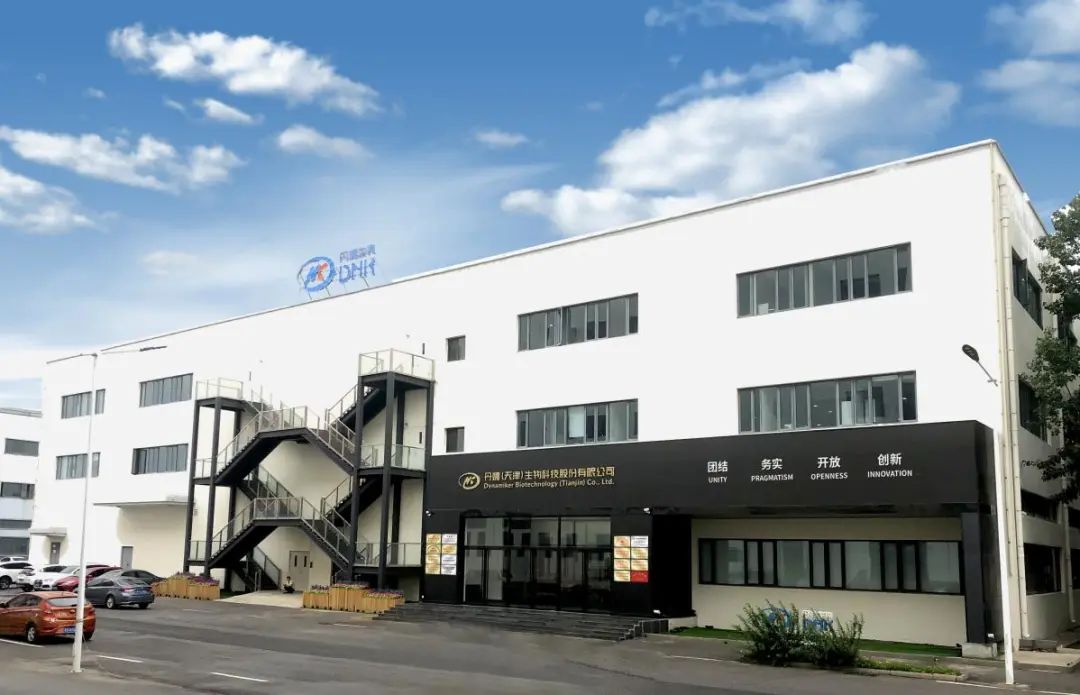 Dynamiker is a comprehensive biopharmaceutical national high-tech enterprise, established in 2014, committed to the research, production, and technical services of early rapid combined diagnosis products for invasive fungal diseases (IFD) and other pathogenic microorganisms. It is the first company in the world to propose a combined detection plan and provide all products independently. Meanwhile, Dynamiker has also been continuously making efforts in the molecular diagnosis field of COVID-19 testing. Previously, multiple products have obtained the EU CE certification and sold well overseas, continuously assisting in the fight against the pandemic.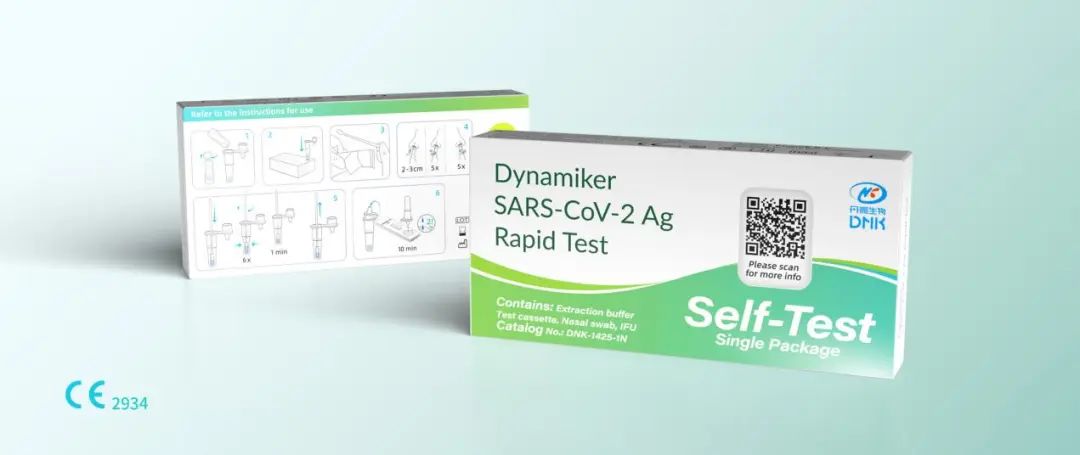 1 person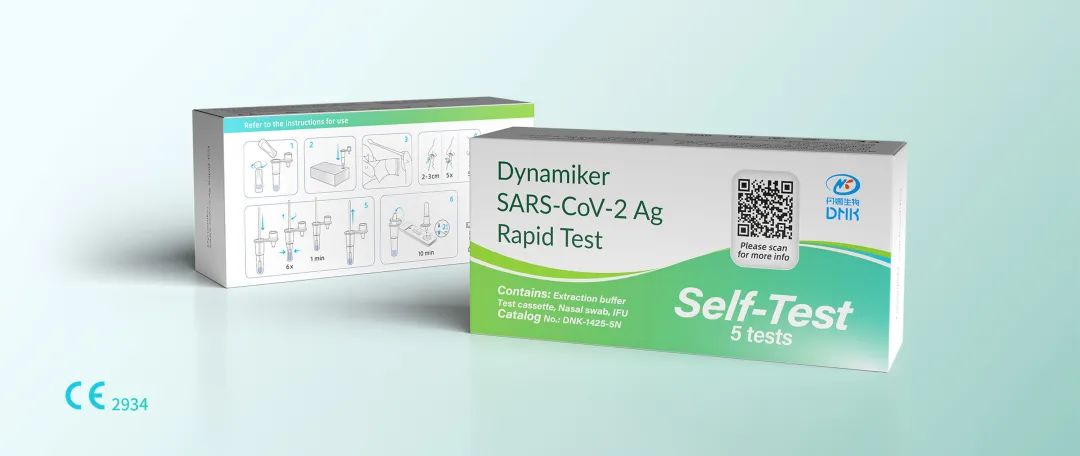 5 persons
The COVID-19 antigen test kit obtained by Dynamiker's CE certification this time adopts a nasal swab detection method and can be used for home self-testing. It can quickly detect results within 10 minutes, contributing to global pandemic prevention and control. We warmly congratulate Dynamiker for passing the CE self-testing certification and expanding their market share overseas in the COVID-19 testing field.
In this strategic cooperation with Dynamiker, the Pure Global team provided our partners with a "one-stop" quality service from application acceptance, technical document guidance and review, to clinical trials. This successful CE certification fully demonstrates Dynamiker's hard strength in product research and development and quality, and we congratulate Dynamiker on this achievement! At the same time, Pure Global 's successful assistance in Dynamiker's CE certification process also demonstrates our team's professionalism and efficiency. Once again, we extend our warmest congratulations to Dynamiker! In the future, Pure Global will always stay true to the original mission, shoulder responsibilities, focus on multi-country registration and all-round solutions, and help Chinese brands succeed in going global!