Ten Certificates Issued! Pure Global Certificates Assists Xinchan Industry Bio to Win 10 CE List A Certificates with the Highest Recognition
Pure Global Certificates is honored to announce that in the past two days, we have successfully assisted Xinchan Industry Biomedical Engineering Co., Ltd. (hereinafter referred to as "Xinchan Industry Bio") in obtaining ten IVDD List A CE certificates issued by the European Union Notification Authority - Ce Cert for five chemiluminescent reagents and their corresponding quality control liquids independently developed by Xinchan Industry Bio, thus allowing them to be sold in EU member states and countries that recognize EU CE certification.The ten certified products are as follows:
According to the announcement of Xinchan Industry Bio, as of now, all the infectious disease detection products of the company, including Hepatitis B Virus (HBV), Hepatitis C Virus (HCV), and Human Immunodeficiency Virus (HIV) have passed the CE List A certification, making Xinchan Industry Bio the first chemical luminescent manufacturer in China to obtain CE List A certification for all infectious disease projects including HBV, HCV, and HIV.
It is well known that CE certification, as a "visa" for products to enter the EU market, is a mandatory requirement for product access under EU law. The process of obtaining CE certification for List A products under the IVDD directive is also the most difficult because List A products have the highest risk level, and therefore, their regulatory supervision and technical requirements are the most stringent. Therefore, the CE certificate for List A has always been recognized as the highest level of CE certification.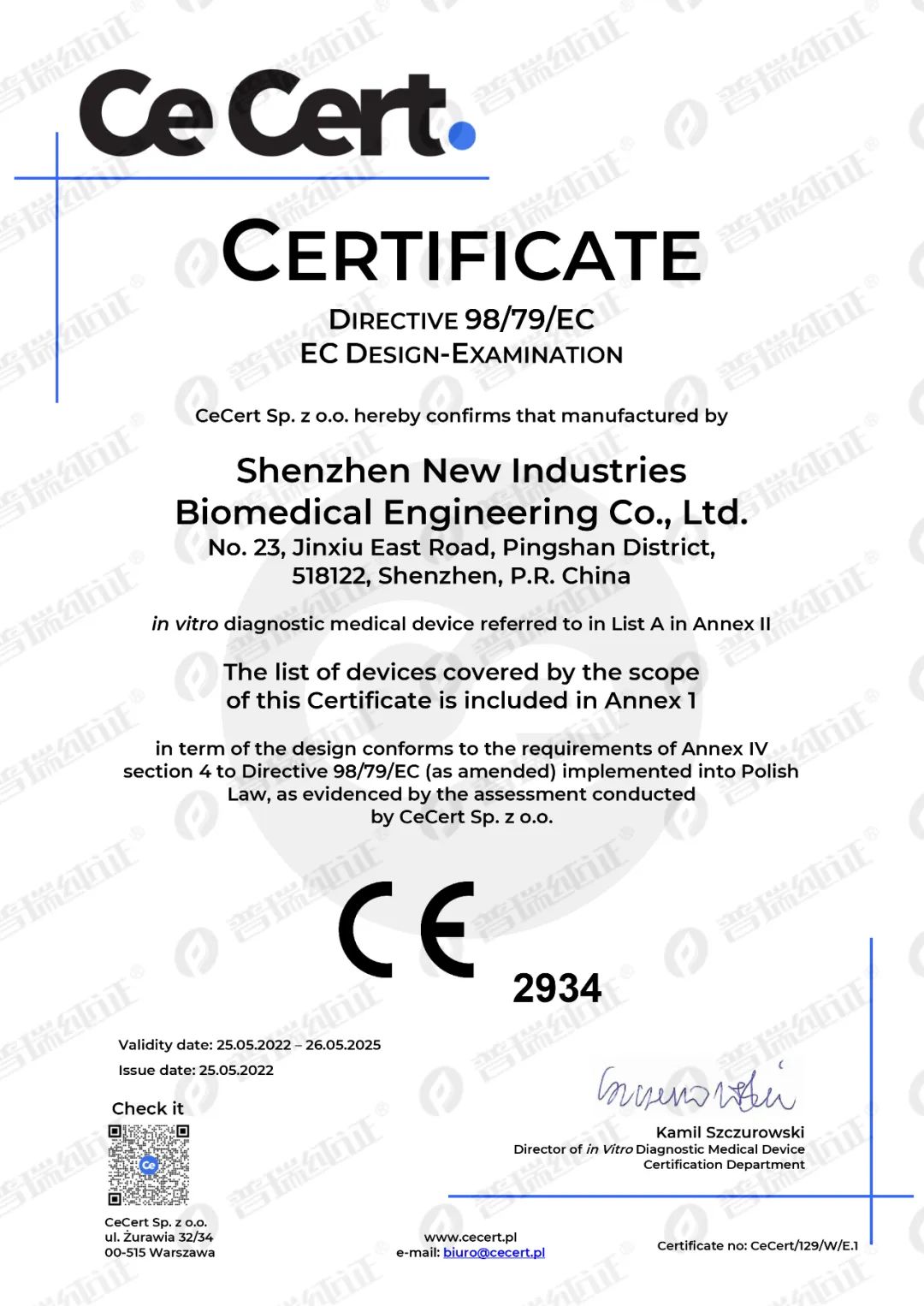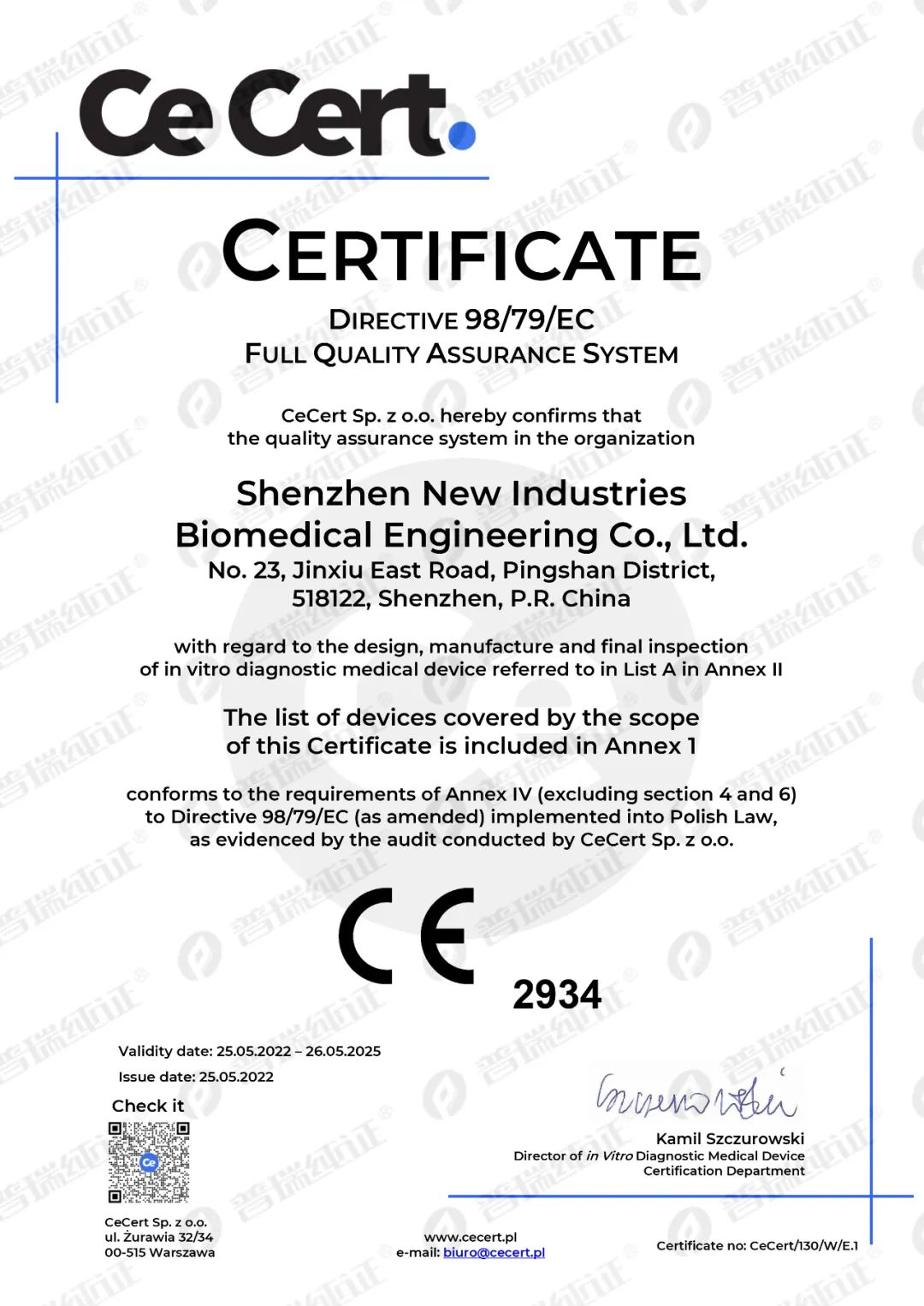 The five products approved by Xinchan Industry Bio this time are for the diagnosis and detection of Hepatitis B Virus (HBV). HBV is the second leading cause of cancer. According to the Hepatitis B Foundation, more than 200 million people worldwide are infected with HBV, and it causes 680,000 deaths each year. There are more than 13 million HBV carriers in Europe, and more than one million new infections occur each year. Therefore, the overseas testing market for HBV is huge.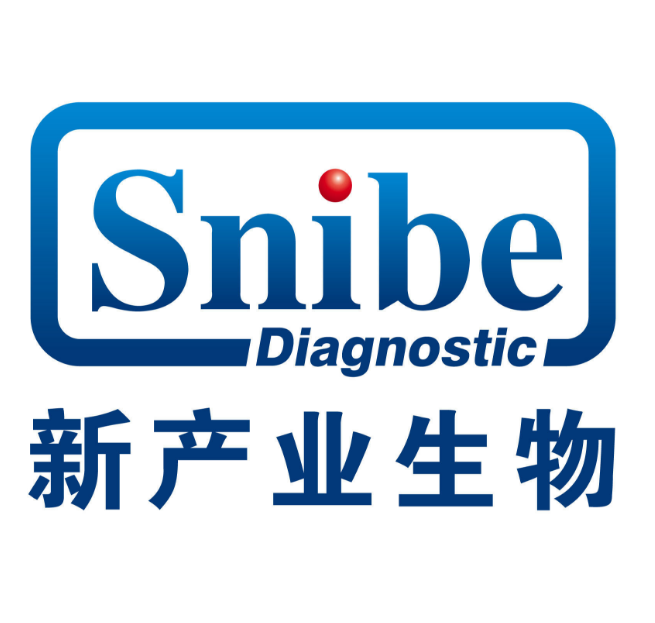 Established in 1995, Xinchan Industry Bio is a national high-tech enterprise specializing in the research, development, production, sales, and services of in vitro diagnostic products. Since its establishment, Xinchan Industry Bio has been focusing on the research of chemiluminescent immune analysis. The fact that Xinchan Industry Bio has won ten CE List A certificates at once is a reward for the efforts it has made in the field of chemiluminescent immune analysis and a solid step towards becoming a "leader in China's in vitro diagnostic industry and a pioneer in the global in vitro diagnostic industry!" We warmly congratulate Xinchan Industry Bio on its excellent achievements, further deepen its global market layout, help global infectious disease prevention and control, and contribute to the global in vitro diagnostic industry!
As a digital cross-border medical device CRO that lays out globally, Pure Global Certificates has deep cooperation with China's in vitro diagnostic industry. This time, we have successfully assisted Xinchan Industry Bio to obtain ten CE List A certificates, which also demonstrates the high professionalism of Prui in the field of technical consulting. Today is May 26, 2022, and the IVDD era has officially come to an end. However, this does not mean that the CE certificates obtained in the IVDD era will complete their value mission. On the contrary, how to better use them to reach more global markets, maximize overseas market share, and how to transition from IVDD to IVDR, are all worthy of consideration for practitioners in the IVD industry.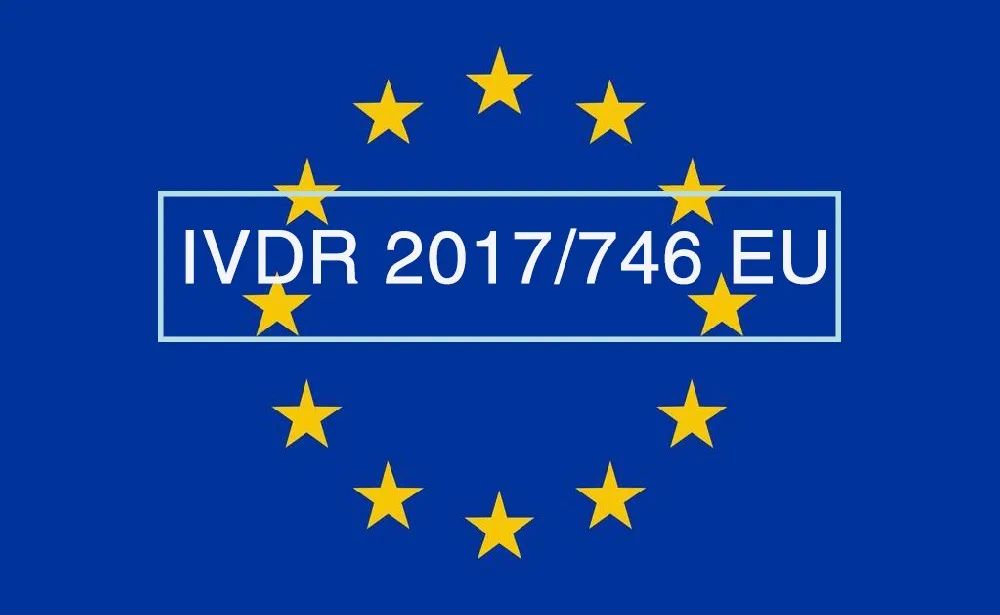 To better cope with the changes in the global IVD market and seize the opportunity of the transition period from IVDD to IVDR, Pure Global Certificates is honored to be invited by the In Vitro Diagnostic Branch of the China Medical Device Industry Association, jointly with Medical Device Innovation Network, to hold an online lecture on "IVD Enterprise Overseas Market Maximization Strategy and CE Certification" on May 27.
About Us
Pure Global Certificates is the world's first SaaS+Data new type of digital cross-border medical device CRO enterprise. Our global service network is distributed in multiple countries and regions, including China, the United States, the United Kingdom, Germany, the Netherlands, Poland, Malta, and Hong Kong. With the support of a global top expert service team rich in regulatory certification and clinical experience, Pure Global Certificates provides one-stop solutions for global market compliance access and overseas clinical trials for medical devices, in vitro diagnostics, medical software AI, and other products. Our services include market strategy data, regulatory consulting, and other aspects, helping your products smoothly comply with global market regulations. We have provided over 100 countries with access consulting, more than 1,000 successful overseas registrations/certifications, 600,000 global distributor big data, 1 million global clinical trial data, and 3 million global medical device registration databases. From market strategy data to regulatory consulting, we help your products comply with global market regulations in all aspects and smoothly enter the global market!